Align your business IT strategy with your IT Service Provider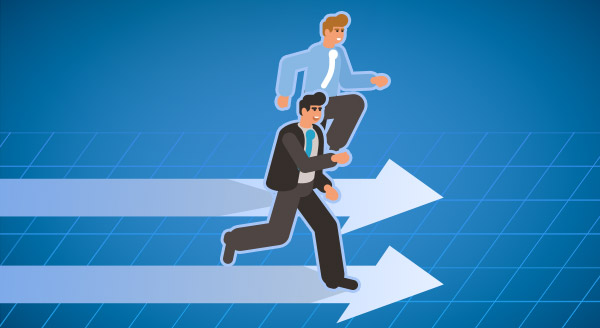 Your IT Service Provider should be aligned with your business's IT strategy.
The ability to scale your firm is crucial to its success. After all, business is a dynamic environment. It should be expanding, but it almost always has to turn. When this occurs, you'll need your IT to keep up. Working with a managed service provider (MSP) to match your strategy and IT can help you stay agile.
There will be occasions when your firm needs to scale up or down. Perhaps you're launching a new product; perhaps your business is seasonal; or, as we all saw in 2020, something unexpected may arise, forcing you to alter your business practices. Whatever the case may be, in today's world, your technology must keep up with you.
MSPs can assist with technical difficulties, but they can also offer so much more. Having an MSP as a partner to steer your adjustments adds to the relationship's worth. The MSP can assist in a number of ways.
Assist in determining what is feasible.
It's part of your duty as a business owner to be visionary and dream big. However, you don't want to go beyond your technological capabilities. Demanding more from your IT system than it can handle can result in catastrophic downtime. Instead, engage with your MSP's IT professional services about what's possible and how to get there.
These days, the word "digital transformation" is on everyone's lips. You can be looking for a digital workforce, better digital service, or better business analytics. However, if your company lacks the necessary IT infrastructure, you won't be able to reap the full benefits of these projects.
Make a technological plan to address new demands.
Adding to your workforce? Congrats! Computers, phones, and network connectivity will be required. You'll also require appropriate software licenses, server capacity, and other resources. You're already swamped with recruiting and keeping personnel. Consult your MSP to ensure that the necessary technical infrastructure is in place to support your evolving workplace.
Working with your MSP to prepare for a temporary boost in tech demand can help things run smoothly. They can, for example, test systems to guarantee resilience or plan time-consuming updates or system upgrades more conveniently if they know you'll be busy.
Whatever you do, wherever you are, keep your IT secure.
Most organizations will have to send personnel off-site by 2020. It's time for a change in IT. Many are now attempting to rehire personnel, and IT requirements are shifting once more. Maybe it used to be all work from home, but now your company wants to try a mixed model. Whatever setup you have in place, the MSP can protect your systems.
Your firm may suffer if technology does not keep up with your needs. Employee morale and productivity can suffer as a result of this. It's possible that your customers won't get the high-quality experiences they anticipate. With cybersecurity as a top priority, aligning IT with strategy helps smooth transitions and delighted users.
Collaboration for agility
It is feasible to accomplish smooth and secure adaption by aligning with your MSP to develop a strategy. IT assistance can help you plan the infrastructure you'll need to be reliable and robust.
An ongoing dialogue about corporate goals, finances, and schedules leads to alignment. Bring in your MSP for more than just break-fix assistance, and benefit from more strategic IT advice and planning.
Let's discuss your business strategy and IT needs today. Call us at 262.912.6404 or send an email at info@powerfulitsystems.net to schedule a conversation.