Nowadays, managed IT services are supporting industry growth. As the threat of cybersecurity grows, so does the need for technology in every industry to streamline and automate processes. Managed IT services are becoming increasingly popular as an alternative to in-house IT departments since they are both more affordable and more effective for business owners.
Managed IT for your business
Regulation. Compensation. Recruiting. Cybersecurity. Education. An internal IT team is a lot to manage for an already overburdened business owner. Apart from the obvious work difficulties, hiring an internal IT team can be pricey and forces you to rely on a small, and frequently overworked, team of resources.
We're here to relieve you of those worries, concerns, and difficulties. Powerful IT Systems' outsourced IT managed services provide you with a dependable team of IT support experts with different knowledge who understand the technology required to expand your business and secure your data systems successfully. Powerful IT Systems offers over 8 years of expertise in providing a broad range of high-quality IT services. We have the proper solution to fulfill your industry's technological support needs.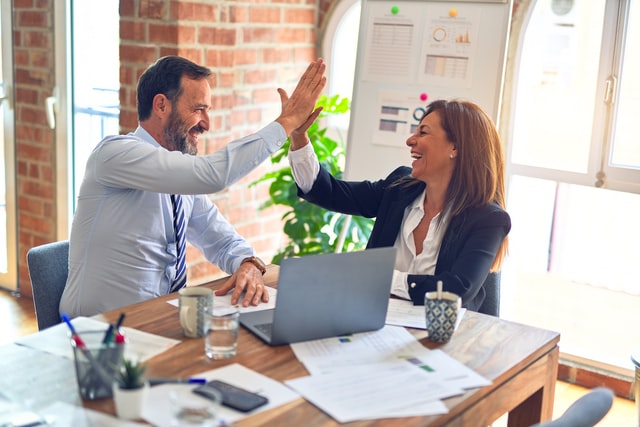 IT Support and Managed IT Services by Industry
IT Support for Nonprofit Organizations
IT Support for Architecture & Design Firms
IT Support for Manufacturing
IT Support for Financial Services
Our clients have a wide range of business IT support requirements, but they all want an IT services partner they can completely rely on.
promptly resolves their IT concerns
protects their data diligently
shows concern and communicates clearly and concisely.
We recognize that IT solutions are not one-size-fits-all, and we have the knowledge to tackle the technical difficulties you face in your line of work. With Powerful IT Systems, your IT Infrastructure may be monitored and maintained, as well as brought up to HIPAA or governmental compliance standards, to ensure that they work smoothly.
Rest easy knowing that our team of specialists is here to get your business back on track instead of causing you agony, stress, and ongoing computer problems. Your computer problems will never be a mystery when you have access to IT support specialists who will take the time to explain everything to you in straightforward, simple English.
EXPAND THE SCOPE OF YOUR CAPABILITIES
Consult Our Team About Creating a Customized IT Solutions: