Is the Cloud a Good Fit for Your Organization?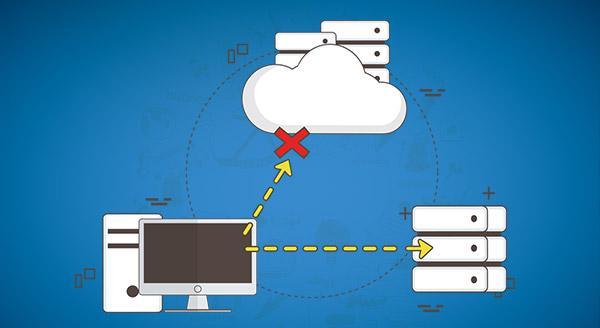 Since its inception, cloud computing has caused quite a stir in the business world, especially among small and medium-sized enterprises (SMBs). While moving to the cloud has numerous advantages, it isn't always the best option. Some of the reasons why the cloud may not be right for your company are discussed in this article.
Make no mistake about it: We're not trying to mislead you. Working in the cloud has a slew of advantages for companies. These are some examples:
every user has the same level of access to the same programs as their on-site counterparts
nobody will have to install anything on their own devices
to make the work of the IT department easier
faster and more flexible scaling (up or down)
providing security at the corporate level without the need to re-invent the wheel for each individual system
built-in redundancy that protects against a single failure point.
Even so, cloud computing isn't a magic bullet fix to all of your problems. When deciding whether or not to move your organization to the cloud, there are a few areas to consider.
Cautiously make your way to the cloud
Think about the implications for your company if you make the switch to cloud computing. Don't sign up for a service that requires you to put your entire life online. For starters, migrating to the cloud necessitates constant access to the internet. Solve any issues your small business has with its current internet service provider (ISP) before implementing cloud computing. Cloud computing does not work well with Internet service providers who have frequent outages or sluggish speeds.
Working from a cloud server isn't practical when dealing with big volumes of data, such as video editing.
Additionally, you should exercise caution when storing private or confidential information on the cloud. If data security (or compliance) is a worry (or a compliance issue), look into the providers' cybersecurity efforts before making the switch to cloud servers. The shift enables small enterprises access to encryption and redundancy.
Custom software and data transfer may also necessitate rethinking cloud migration if it was never designed to run in the cloud. Make sure you know what the new cloud-based software does and doesn't do before deciding whether or not to use it.
If your business demands vary over time, the cloud may not be the best option for you. Vendors in the cloud will do all in their power to keep you tied to their products, and you may find it difficult to switch to another solution if your needs change.
As a result, you could end up with a hybrid cloud infrastructure. This is when you have separate cloud software accounts for different departments within your company. The benefit of this is that consumers can access the greatest apps available, but the downside is that it can rise to unmanageable computer complexity.
Assisting you in making your cloud-based choices
Good customer service is also essential for a successful move to the cloud. Overburdened (or non-existent) IT staff? You need a vendor with readily available cloud assistance. Your cloud migration might be made easier by hiring a managed IT services company.
What are your thoughts on moving your business to the cloud? Contact our cloud computing specialists to begin your research. A reputable cloud provider with a wide range of IT services is one we can point you toward. As a result, we're here to assist you with the transfer. We can assist you in ensuring that the solution meets your requirements and that the transition is as easy as possible. (262) 912-6404 is the number to call right now.