Remote IT will develop technology that will benefit you.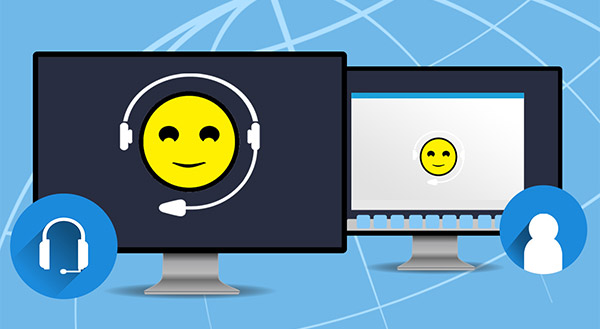 When IT problems get in the way of your work, it's nearly impossible to concentrate. You can't get through a day without being interrupted by even the most little of issues. Your day should be boosted rather than slowed down by IT.
It's possible to become the victim of a computer problem at any time. Troubleshooting can take a long time. If nothing else works, ask a coworker for advice or conduct an online search to see what comes up. It takes time from you or your coworkers and often worsens the initial issue.
Your IT issues become our IT issues when you outsource your IT help desk. We'll take the reins and steer your technology in the proper direction.
Setting the Stage for Your Business's Future
When it comes to IT problems, many companies use a break/fix approach. In other words, don't contact IT until an issue arises. Every time an IT problem arises, the cost and downtime of "break/fix" services are increased. It's an unacceptable long-term business solution to us because of this.
It takes a long time to schedule a mutually convenient time to visit, diagnose the problem, and resolve each issue on a case-by-case basis. A lot of time is wasted by both IT technicians and in-house employees dealing with minor issues.
As a result, we believe that your time would be better spent on developing your company.
Assistive Technology
With an IT help desk that's been outsourced, you'll get speedy, specialized support. IT professionals with years of expertise and understanding can work without causing additional issues or worsening the original problem. Knowledge and experience are essential in today's IT world if you want to come up with effective solutions.
Many of the difficulties we deal with on a daily basis are ones we've dealt with before on a variety of systems. We are experts in the field of information technology, and we take it extremely seriously.
How IT Outsourcing Benefits You
When you outsource your IT, all you have to do is submit a support request. Having a personal help desk means that you may get assistance whenever you need it. It should no longer be necessary to wait for a neighboring company or professional to become available.
Standing in line to speak with an "advisor," dialing a number, and reiterating your issue isn't entertaining for anyone. There are better ways to spend your time than this. There are numerous ways in which companies can benefit from our services.
Your issue can be resolved quickly and easily by submitting an electronic ticket. Once you've described the issue in detail and sent an email with a ticket number, you can get back to work. We'll get back to you at a time that's convenient for you.
Taking Care of Issues Over the Internet
We regularly log in remotely to resolve system difficulties, diagnose, upgrade, or manage systems, and assume responsibility for the problem ourselves. We've discovered that wasting time asking personnel to identify menus, click on links, and tell us what they see has minimal benefit. We go to the root of the issue and fix it right away.
In order to avoid lengthy downtime, it is possible to arrange maintenance to take place during non-standard hours (for example, on holidays or weekends). The ability to perform large system-wide updates or upgrades remotely is possible when they won't interfere with normal operations.
Updates appear to happen in the background, undetected by users. You'd be forgiven for believing that the IT department is on its own.
Making sure IT works for you and not the other way around is our golden guideline! If your company is wasting time on waiting, scheduling meetings only for tech, or planning its day around easy problem resolution, an upgrade could be right around the corner.
The best way to get in touch with us is to call us at 262.912.6404 or send an email at info@powerfulitsystems.net