What Is the Difference Between Outsourcing & Managed IT?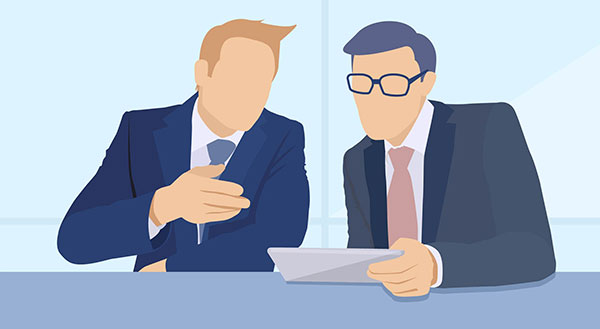 Outsourcing has developed a bad reputation. This implies that you are outsourcing work or relinquishing control over a critical component of your organization. Managed Services is the polar opposite of that, yet it is frequently lumped in with it, despite the fact that it is a local solution. Your firm already seeks assistance in a variety of ways, hiring consultants, agencies, and other contractors, all to free up your time to focus on meeting your objectives. Managed IT is another of those specialist services that are solely dedicated to assisting you with your technological demands.
A Genuine Information Technology Partner
Our Managed Services team acts as advisors committed to ensuring the success of your organization. We can examine your technical and strategic requirements and develop solutions that are unique to your organization. We collaborate with you to design, deploy, and maintain your technology, keeping you informed along the process. Additionally, we'll monitor pertinent industry news and apply it to your firm to ensure you maintain your competitive edge. As new software versions become available, we'll assist you in making an informed decision about whether to upgrade, continue using the current version, or move to an alternative. You'll have a true partner on your team who is constantly on the lookout for your business's best interests.
Superior Results
Due to our Managed IT's in-depth knowledge of your organization, we're also able to ensure that all of your tech support and maintenance requests are addressed quickly and without causing disruption to your regular operations. We have expertise in a variety of fields who have encountered nearly every circumstance and know precisely how to resolve them. You'll be able to keep your staff focused on their tasks while our trained specialists resolve the issue, frequently remotely to minimize disruption. Additionally, your personnel can access technical assistance with a short response time.
Accountable and Visible
Unlike traditional outsourcing, which entails relinquishing control of certain parts and hoping for the best, Managed IT Services are totally open. You'll receive reports detailing the status of your PCs or networks, the amount of support issues we've resolved, and the specific actions we've taken to keep your business's technology functioning smoothly. Additionally, this level of access enables you to identify IT trends across your organization and make strategic decisions to boost productivity and efficiency.
This is a Localized Solution
At some point, we've all contacted a support number and become trapped in a frustrating call center loop. It is almost entirely responsible for outsourcing's negative reputation. Fortunately, our Managed IT is a local service, a real-world business in your neighborhood that employs local residents and contributes to the local economy. Keeping your IT help local enables you to obtain the technical assistance you require while maintaining local ethics, customer service standards, and even accents that facilitate the process.
You Remain Safe and Prepared
A critical component of any Managed IT service is safeguarding the security of your PCs, network, and digital devices. This includes automatic updates and patches, as well as all scans, modifications, backups, and system maintenance. Your staff are no longer responsible for scheduling (or learning) these duties, and you no longer have to worry about them being overlooked. Often, this degree of proactive support prevents problems before they emerge, allowing your organization to jump ahead of the competition when others fall behind. If something should go wrong, your Managed IT will have disaster recovery and continuity strategies in place to get you back up and running as quickly as possible.
It's Economical
Managed IT enables you to immediately cut infrastructure expenses by recommending better, faster options such as cloud storage and mobile technology. Rather than merely changing gear and software to meet a schedule, your Managed IT experts will give you with different cost-cutting solutions and tactics. Frequently, these include license and training as well. Gains in productivity occur when technology begins to work with, rather than against, your processes and personnel. Cost predictability is critical for any business, which is why Managed IT is the best option. You'll have peace of mind knowing your monthly spending are limited, and you'll avoid costly technology shocks.
If you're considering Managed IT, reach out to us today.