What is hardware as a service, and why would you use it?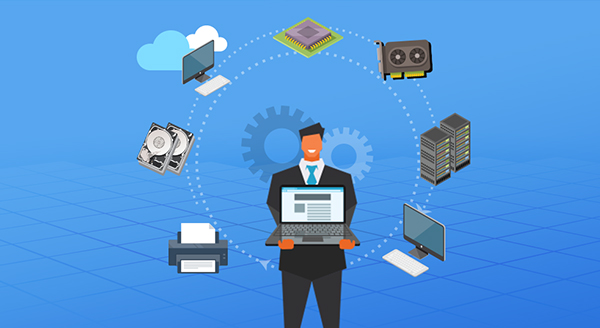 Performance and compatibility problems arise from outdated IT infrastructure. Your company loses productivity while fixing malfunctioning computer gear. Nevertheless, your company cannot afford to update to more cutting-edge technology. The answer? Hardware as a Service.
Hardware as a Service enables small and medium-sized enterprises to rent the computing resources they require. The company has access to brand-new machinery that they might not have otherwise been able to purchase. Additionally, you spend less on running, cooling, and maintaining the technology.
Even though IT infrastructure changes frequently, Hardware as a Service keeps you from falling behind. You no longer need to find the money every few years to buy brand-new technology. You merely rent the technological resources from an IT service provider.
The Operation of Hardware as a Service
Different Hardware as a Service models exist:
use Internet Protocol (IP) connections to cloud computing environments and let off-site hardware handle the work.
sign a contract with a provider to have them manage and maintain the computer hardware they install in your offices. This solution avoids high IP bandwidth expenses while saving on hardware costs and associated OPEX.
What distinguishes this approach from renting computers? With this managed IT services contract, you also receive installation, upkeep, and support services.
Additional Benefits of Hardware as a Service
Cost-effectiveness and currency have previously been addressed, but a HaaS solution has more advantages.
Simplicity
For your HaaS, your company will consistently pay a monthly or yearly subscription cost. You receive systems that are automatically updated in exchange. The technology will work with the most recent software in use. No research is required to purchase any hardware, and there is no need to keep the technology up to date.
Responsive service
HaaS eliminates the requirement for an internal IT department to monitor and maintain the hardware. Effective customer service is another way the service provider adds value. You can count on the supplier to do everything within its power to offer a strong hardware service so you can benefit from the dependable infrastructure and 24-hour IT Support.
Security benefits
The cybersecurity risks are continually evolving along with the IT ecosystem. Using outdated hardware will make your company more open to assault. You are utilizing more modern, secure technologies when using HaaS. This lowers the possibility of service interruptions and downtime.
Scalability
Your systems must expand along with your firm if it grows. Infrastructure can be easily expanded or improved with HaaS. You simply have to pay more to update your HaaS solution; you won't have to worry about making a significant capital investment in new technology.
You may affordably upgrade your technology using Hardware as a Service before it gets dated. Saving money, enhancing scalability and security, and getting a knowledgeable IT partner are all possible.
Call us right away at 262.912.6404 or send an email at info@powerfulitsystems.net