Turn to Your IT Service Provider for Vendor Management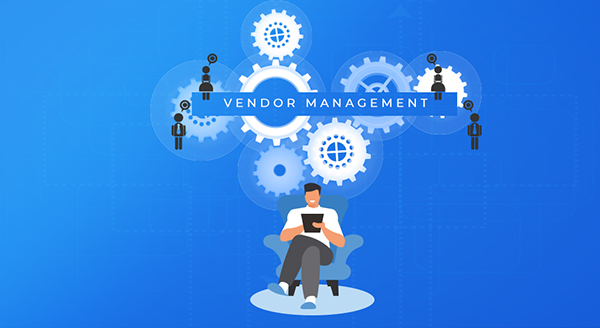 Your firm can anticipate tech support, infrastructure monitoring, and maintenance from a managed service provider (MSP). Did you realize that these IT professionals can also handle Technology Vendor Management?
You have a lot of vendors, and you probably have even more now that your workplace has become hybrid. Managing all of your vendors, though, can be difficult. It's possible that different departments have their own vendor relationships. There is no one bridging the silos without vendor management. Nobody can guarantee cost savings while simultaneously increasing efficiency and production.
What is vendor management, and how does it work?
Vendor management unifies the administration of several vendors. You won't be able to take advantage of economies of scale if each department contracts on its own, and you'll likely see inefficiencies and inconsistencies. Despite the fact that each vendor has its own set of processes, services, and price points, no one is monitoring vendor relationships to determine how they affect your bottom line.
For professional vendor analysis and oversight, turn to your MSP. An MSP can do the following:
deal with contract transactions
execute modifications
seek data integration
avoid any compliance ramifications
improve efficiencies
save money by discovering redundancy or locating more competitive bids
Vendor sourcing, management, and payment should all be more visible
What does vendor management include for MSPs?
Let's say you're looking for a new web host. You'll spend time looking for vendors, analyzing options, and determining who will get your business. Something goes wrong after that. You must now contact that vendor to resolve the issue. You'll also have to keep track of payments and manage the connection.
Multiply that effort by the number of vendors you have on hand. Antivirus software, broadband internet, disaster recovery, and off-site backup vendors, as well as email security, hardware maintenance, telecommunications, and Web hosting partners, are certainly on your list. For these IT Services, different offices or departments may even contract with different providers.
By streamlining your vendor management, an Managed IT Service Provider may bring value to your business. A MSP that is technology and vendor agnostic can find the finest solutions for your company's objectives. The MSP's mission is to find the best fit between your goals and the MSP's recommendations. They add the most value to you as a consumer in this areas.
To track and measure, an MSP can use vendor management software. This allows for better decision-making. It also has the ability to automate tasks like expense management, requisitioning, payments, and reporting.
Impact your bottom line in a positive way
The MSP can streamline your supply chain by drawing on its knowledge with a number of vendors. The Managed Services may be able to negotiate better rates through leveraging preferred contacts.
Furthermore, their professionals are well-versed in the ins and outs of supporting those vendors' products. Let's pretend there's a problem with email cyber security. It's easier for a vendor to talk to a knowledgeable tech professional than it is for a rushed accountant who doesn't know the difference between an SPF and a DKIM or a DMARC (and shouldn't need to).
Allow our professionals to manage your vendor connections, allowing you to centralize and streamline them. Work with the greatest people and the most up-to-date technologies to get a higher return on your investment. Call us right now at 262.912.6404 or send an email at info@powerfulitsystems.net