Powerful IT Systems Is This Milwaukee Firm's Outsourced IT Department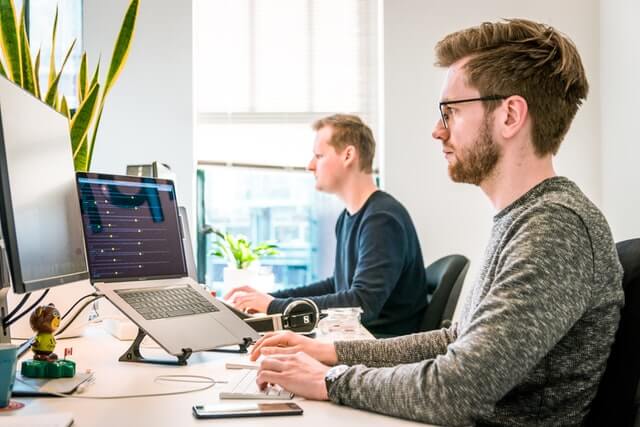 Powerful IT Systems Is This Milwaukee Firm's Outsourced IT Department
Looking for a reliable IT company to manage everything from security to day-to-day support? That's exactly what Powerful IT Systems do for Milwaukee-based companies.
Many firms begin by handling various areas of their operations, such as accounting, marketing, human resources, and information technology, in-house. However, once your company reaches a certain size, you're more inclined to consider outsourcing.
Why? It all comes down to value.
In-house hiring is frequently less expensive in the beginning. As time passes, you begin to see the numerous expenditures associated with hiring someone who lacks a diverse set of skills and extensive expertise.
The thought of outsourcing all of their IT needs, from maintenance to security and beyond, will become increasingly important to you at some point—which is precisely why Wisconsin-based businesses choose to collaborate with Powerful IT Systems.
How did companies in Milwaukee realize they needed to outsource their IT?
There are numerous red flags that indicate that a company like this needs to improve its IT strategy…
  It is too costly
Keeping an internal IT department running can be costly. The price includes:
Having an in-house network administrator on staff might be expensive. IT service and support require current skills and expertise to be effective.
Benefits, Paid Time Off, and Vacation Costs
There are additional expenses to consider in addition to the wage. Holidays and coverage while the network administrator is away, for example. When all of this is taken into account, a single network administrator can easily cost more than a regular income.
Continuous Education and Certification
With cybercrime and other risks to their organization, this company needs to make sure that its IT staff is up to date on the latest cybersecurity techniques. Furthermore, software, hardware, and cloud solutions are always changing.
Their IT staff would have to attend vendor training and keep up with expiring certifications in order to provide the most cost-effective IT solutions. These training and certification costs can quickly add up, and they may also include travel expenditures.
Customers are dissatisfied
If the employees at a Milwaukee organization are unable to perform as swiftly or as effectively as they should, it will only be a matter of time until their clients' experience suffers. Nothing is worse than having to confront an irate customer and explain to them you can't serve them because your computers are down.
Employees Are Dissatisfied
These days, IT user experience is a key aspect of business culture. Morale will suffer if the Milwaukee Industrial Services Firm's employees feel like they're fighting their computers to get their work done.
Simply put, this Industrial Services Company requires the greatest IT services to succeed. IT is at the center of everything, from productivity and security to communication and imaginative new methods to get things done.
Why did this Milwaukee-based industrial services company opt for Powerful IT Systems?
  Managed Technology Services by Pro MSP
We provide a full-service, outsourced (but local) IT department, including end-user helpdesk services, IT system monitoring and maintenance, and on-site services when needed.
  Backup and Disaster Recovery by Pro MSP
We provide continuous backups of client essential data that are reliable, monitored, and tested, as well as numerous off-site encrypted copies of their data to our SOC2 certified data center in Milwaukee, WI.
  Cybersecurity Managed by Pro MSP
We administer monitoring, detection, and response services to protect clients from the various and ever-increasing cybersecurity risks they encounter on a daily basis.
What Did This Milwaukee Industrial Services Company Achieve With Powerful IT Systems?
  Cut IT Spending
One of the most appealing reasons for organizations to adopt outsourced IT services is to reduce IT costs. Outsourcing allows businesses to turn unpredictable IT costs into fixed, predictable costs. This allows them to focus on other elements of their business.
It also saves money on employing (and firing) internal employees, as well as paying benefits like sick leave, health insurance, and Social Security. Furthermore, their IT services will be available 24/7 a week, when in-house workers may be unavailable due to personal reasons or illness.
  Create a Secure Environment
One of the most crucial features of technology is security. As technology advances and data grows, the number of ways the IT network can be hacked grows.
We provide cybersecurity services, can advise this company on vendor credentials, and perform regular risk audits to uncover network vulnerabilities.
  Obtain Modern Technology
Many companies find it challenging to stay up with technological advancements. Outsourcing IT services gives this company convenient access to the latest technology, allowing it to compete more effectively in today's technology-driven environment.
Additionally, IT services are less expensive than purchasing these solutions on their own. Most IT businesses have vendor connections and can offer new technology at a lower cost.
Flexibility and scalability
As the company expands, so will its IT requirements. Remember that new service offers frequently include considerable updates or new software programs. Their IT services can give them the flexibility they need to adapt or add new products/services as needed.
Powerful IT Systems Will Be Your IT Department
All you have to do is contact our team if you want to outsource your IT support as this company has. Our representatives are waiting to react to their inquiry—up it's up to you to get the IT support you need.
The best way to get in touch with us is to call us at 262.912.6404 or send an email at info@powerfulitsystems.net