Do and Don'ts of a Managed Service Provider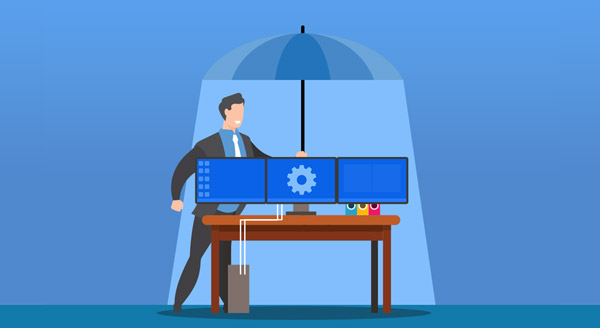 In the world of managed service providers (MSPs), customer service is a top priority. There are some things we can accomplish, while others we can't. For the latter, I immediately think of doing the laundry and going grocery shopping. However, the purpose of this article is to describe what an MSP actually does.
Currently, your company faces a slew of difficulties. You're balancing the needs of your company with those of the government and the industry. In the meantime, technological advancements alter the nature of the workplace, as well as customer and market expectations.
In order for an MSP to be successful, they must understand your current business technology and operations. Thus, they are better equipped to recommend cutting-edge, safe, and secure technological options. In most cases, you'll pay an MSP a fixed monthly cost. With the help of an IT service provider, you'll be able to focus on the aspects of your business that you're most enthusiastic about. Even your strategy planning may be involved in the process of streamlining operations.
It's the job of an MSP
What is an MSP's job role? As a third-party IT service provider, an MSP can do the following:
break-fix support for your technology
improve the performance of your IT infrastructure
monitor and maintain servers in terms of IT
keep up with and fulfill the demands of ever-evolving technologies

lower your business costs

by cutting the costs of your hardware and software infrastructure.
boost the effectiveness of operations

protect your systems

, back up data, and plan for disaster recovery
help your customers and their IT requirements
match your company's needs with the appropriate technology
devise a cloud migration strategy
avoid the expense of hiring and retaining a big IT staff.
Isn't it wonderful? It's important to know what you can't get from this service provider before you sign anything.
A list of things an MSP does not do
Your business's technology can be improved by these IT Support companies in Milwaukee. Still, they aren't able to do it all. Your MSP can't repair every issue right away either. While an MSP will be able to appreciate the urgency, not all technological solutions are straightforward.
You can't expect to never have an issue with your computer or other technology. But even if you have a Managed Service Provider (MSP), they can't prevent every problem from occurring. It's up to the MSP to remedy the problem if an employee finds an infected thumb drive and plugs it into a business workstation.
Additionally, your MSP's technical staff cannot just "know" what's wrong with your IT system. Their efforts will be more targeted if you supply more information upfront. The following information can be helpful when submitting a service or support ticket:
who is impacted
the problem's magnitude
the sense of urgency
what steps do you take to address the issue
There are no warnings or errors displayed
There should be no control over how your firm is run by the MSP. It's true that these specialists can offer advice on how technology can help, and they can also weigh in on how planned changes would affect your IT infrastructure, but you shouldn't feel pressured to make judgments by these experts.
Join forces with Managed Service Providers
A collaboration with your MSP has been explained to you in detail. If a business promises to accomplish something that is on the "doesn't do" list, be prepared for subpar service.
If you have a clearer idea of what an MSP performs, you'll be less likely to set yourself up for disappointment. This can assist you to get the most out of your investment in this IT relationship.
Questions about what we, as a Managed Service Provider (MSP), can accomplish for your business? You can reach us at 262.912.6404 right now. We'd love to talk about it.