Managed Firewall services can help you keep your business safe from online attacks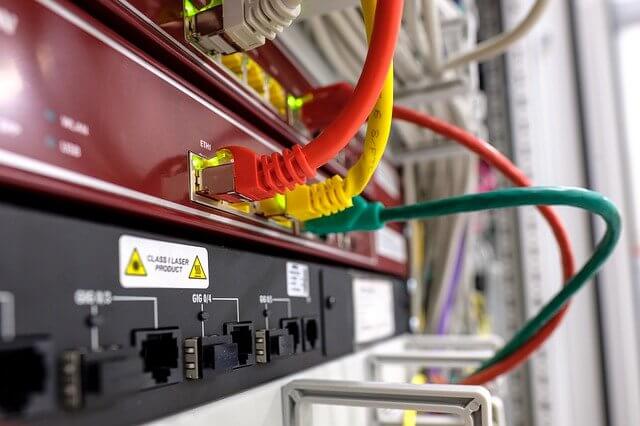 The purpose of firewalls is to prevent unauthorized access to computer systems. A hacker could enter your firm's network without a firewall and gain access to sensitive data, including financial records, employee records, and confidential company information. Anti-malware and anti-spyware programs are built into firewalls to safeguard computers from online threats.
In order to connect offices, store data, and use cloud computing to handle client interactions, billing, and office efficiency, businesses are becoming more reliant on high-speed Internet connections. The need of protecting data held inside your network from outside parties like cybercriminals increases as your organization gets more connected.
Many small businesses don't have a reliable firewall to shield them from these outside risks. Instead, they use free firewall software that provides very basic security, such as Windows PC firewalls or packaged firewall software from carriers like CenturyLink or Comcast that comes with your router. Since these solutions don't provide much defense against complex attacks, upgrading to a real enterprise-class firewall makes sense.
Even if you have a firewall, if you don't have qualified personnel administering and monitoring it, it might not provide full protection. Without maintenance, even the best product on the market will eventually lose its effectiveness. A business-class firewall protects your data by keeping threat definitions and firmware current, maintaining backups, and monitoring the system around the clock. Unified Threat Management and bandwidth fail-over features are currently included in the majority of business class firewalls.
Here are five benefits of managed firewall services for small businesses:
1. IT is not the core of your business.
You likely entered business for reasons unrelated to network security and are not an expert at managing security systems. You could hire someone to support your IT, but doing so would take time and resources away from providing the product or service for which you went into business. Employing a professional IT company or managed services provider certified by a business-class firewall provider is a must.
2. IT Consulting services are costly.
Without a managed service or full-time personnel, you will need to engage a consultant at $150 per hour or more to configure your firewall. Then, when a problem arises or a configuration must be altered, you will incur additional charges of $150 per hour, and the new consultant will spend at least an hour or two figuring out what the previous consultant accomplished. Certified engineers from your managed services provider monitor and support your business-class firewall.
3. A breach of your network's security would be catastrophic; you need a contingency plan.
Firewalls, like any hardware, occasionally malfunction. If this occurs, it is essential to have a plan to reestablish connectivity swiftly and securely. Who ensures that your router configurations are backed up, procures a replacement from the manufacturer, and is setup and installed if you are not using a service?
4. Some threats originate from within your organization.
Social media, online gaming, and online video can reduce employee productivity, use up bandwidth, and expose your organization to viruses. URL filtering and application control, when properly implemented, can help you manage these internal threats to security and productivity.
5. Daily, new security dangers emerge.
Every day, new viruses, worms, and malicious assaults are designed to exploit network vulnerabilities and steal your company's valuable data. With a managed firewall solution, network security professionals keep your security device's firmware and threat definitions up-to-date to protect your network.