What IT Services Should You Hire Outside Help For?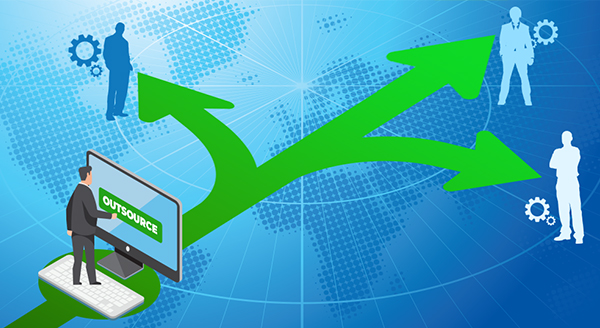 Every successful small business owner comes to a point where they must rely on the skills of others. In the case of IT, depending on your skillset, that point could arrive quickly. Yes, some IT services can be performed in-house, but others are better off being outsourced.
You may have only had one computer in your home office when you first started. Your IT footprint will expand as your company expands. Outsourcing your IT infrastructure may make more sense in the long run. Managing your own gear may be prohibitively expensive and time-consuming. A cloud service provider, for example, allows you to benefit from economies of scale.
Outsourcing your cloud computing can be done in a variety of ways. Someone else can manage upgrades, backups, and security once you've decided on a service.
Even though your hardware infrastructure is on-site, you can outsource its administration because it can become too complex for you to manage on your own. Hire an IT professional to help you find, manage, and troubleshoot your hardware. You might refocus your efforts on other areas of business that better suit your abilities.
Other elements of IT that could be outsourced
You might outsource your e-commerce if your company sells to customers online. There are a lot of great e-commerce companies out there. They concentrate on guaranteeing that your clients can always shop and buy from a safe online store. You don't want to risk losing sales because you're juggling e-commerce with all of your other responsibilities.
Another important aspect of IT outsourcing is security. The pace of cybercriminals is not slowing down. In reality, security authorities from Australia, the United States, and the United Kingdom commented on the growing threat of ransomware in February 2022. One of their discoveries? No one is immune, regardless of the size of their company.
You could do automated upgrades and change Wi-Fi passwords as a single-computer shop. However, when your business expands, you'll have a lot more entry points to guard. It gets increasingly difficult to identify weaknesses, and you can't spend all of your time monitoring cybersecurity threat feeds. There's also more work to be done.
Cybersecurity isn't something that can be set and forget. Updates don't always have to wait until the next one you've scheduled. You may need to react swiftly in the event of a significant incident or take preventive steps to determine whether you are in danger. Outsourcing to experts who keep track of new dangers can help you avoid the worst-case scenario. They may arrange updates at the least disruptive moment for your business when they are due. Plus, if a file or piece of malware becomes infected, you have someone on call to deal with it right away. This can help you save money by reducing costly downtime.
IT professionals should be consulted.
You might be an expert in your field, but that doesn't mean you're also an expert in IT. You can obtain peace of mind regarding your business's IT reliability by outsourcing some IT tasks. You can hire specialists instead of having to recruit and educate your own IT staff in a tight labor market. Then you can return to concentrating on the other important aspects of your company.
Outsourcing IT can help you save money on technology, enhance productivity, and provide you peace of mind. You can be more productive and get better IT services by enlisting the help of our specialists. Call us right now at 262.912.6404