Tech Tips for Small Business Owners in 2022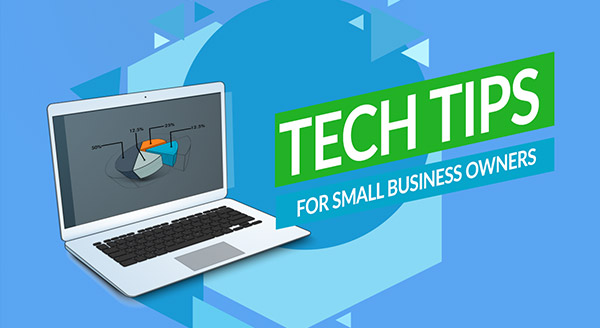 A new year gives you a chance to start over. Try these tech ideas for small business owners in 2022 to start the new year off right.
Go mobile to start the year off on the right foot for your business. A small business' agility is one of its most distinguishing characteristics. Take advantage of cloud computing to get a competitive advantage over larger competitors. If you need to communicate, collaborate, or do anything else with Microsoft, try out Microsoft 365 (MS365). You and your staff will be able to work from virtually anywhere if your system is cloud-based.
In addition, make security a priority. Don't let your diminutive stature fool you into thinking you're immune to harm. Everyone's business is under attack. No matter how many employees a company has, an automated bot won't know the difference. That weakness will be found and exploited. A data breach or ransomware attack might cost you both time and money. Instead:
Your email should be protected.
Prepare for the worst-case scenario.
Make multiple copies of your data as a precautionary measure.
Teach your staff the value of using their own unique passwords.
Work devices should not have third-party apps installed.
Remote workers should be alerted if they're connected to a network that isn't safe.
Also, be sure to budget for IT expenditures in 2022. You don't want to cut corners in this area. The loss of clients and productivity can be caused by downtime caused by a lack of reliable internet access. There is a danger in cutting corners when it comes to software or hardware changes.
New Year, New You and Your Company
Is this yet another well-thought-out move? Make a good first impression by using a business-related email account. A bad first impression is made when you use you@gmail.com or you@yourISP.com as your email address, which is not good for business. Instead, use the email address you@yourcompanyname.com. Using Microsoft 365, you'll have access to the dependable corporate email.
In addition, conduct an information and communications technology audit. Assess the current state of your technology infrastructure to determine its efficacy and efficiency. You can use this assessment to find ways to streamline your operations. You may want to think about incorporating a CRM system into your business. You'll be able to customize your sales pitches by having all of your consumer data in one place. Accounting, human resources, and operations processes might all benefit from an ERP system.
A managed service provider might also be hired now. It's easier to make smart technology selections when you work with an IT expert. You may have a lot of opinions, but you want to gather input from specialists in technology, security, and IT resource optimization.
Learn more about how we can help your business succeed in 2022 and beyond by contacting us today at (262) 912-6404.