Real-world IT Service Provider Onboarding?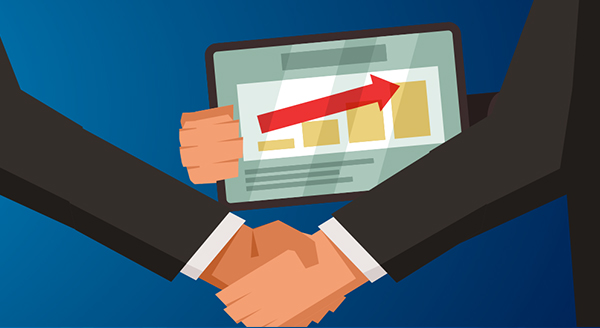 You want your new managed service provider to immediately increase productivity by making all of your technology run more efficiently. And there won't be any more issues from now on, right? Yet that is obviously not possible. If we do say so ourselves, managed service providers are fantastic. However, we cannot perform miracles. Let's talk about what you can expect throughout the onboarding process of a new IT supplier.
Fast success is possible on occasion. The MSP may be able to rapidly restore electricity to the downed server or fix the printer on the second floor that has been collecting dust for the previous three months. However, there is no magic wand that makes all IT problems disappear quickly.
So, what do we anticipate?
When there is an urgent problem, the MSP will investigate it first. Then they can devise a strategy to deal with the issue. Perhaps a component has stopped working, or the useful lifespan of your gear has expired. They will look into how you are using technology now and offer solutions based on what they find.
If there are no obvious problems, your MSP will start the engagement by gathering information about your company's information technology. They'll want to talk with your stakeholders to discover:
Where you are right now;
Where do you hope to be in the future;
The way you utilize IT;
How much is your IT budget is.
You should be impressed by this outsourced IT team's speed and efficiency in catching up. Your connection has only started at this point. They now have your company, and you should expect them to demonstrate why you made the proper decision. While this is promising, it doesn't guarantee that things will go smoothly from the get-go.
When determining the time frame, the setting is critical.
It's possible that some problems will require more time to fix. In order to determine the issue, they may need to do diagnostic tests. In order to find a solution, it may be necessary to think outside the box and put in a lot of research hours.
We wish we could say that every client we work with has spotless IT systems when we first meet with them. We can jump in right away and improve upon what is already working wonderfully. However, there may be nagging worries that have yet to be identified. It's possible that the company doesn't have the in-house IT expertise to spot the issues that the MSP will identify in no time. You may have been oblivious to network issues, security alerts, or requests for access from potentially harmful IP addresses. Those remaining issues will be the MSP's responsibility.
Once more, no wand of any kind can solve this problem. The MSP won't be able to immediately reverse course if the ship has been heading toward a large iceberg for a year.
You should allow your MSP some time to get acquainted with your company and its IT needs. But you shouldn't keep giving them freebies forever. After six months, if they're still "figuring it all out," you might want to rethink working together. However, you should know that severing relationships means you will have to begin working with a new MSP from square one.
The best strategy is to count on regular, informative contact with your new MSP. They should let you know what they find out about your tech needs and come up with ways to improve functionality, tighten security, increase output, and make operations easier.
A reasonable expectation? Your MSP will be an invaluable asset to your team. Rather than being just another vendor, these professionals should function as an integral part of your team.
Contact us at 262.912.6404 or email at info@powerfulitsystems.net