Managed IT Services Save You Money and Time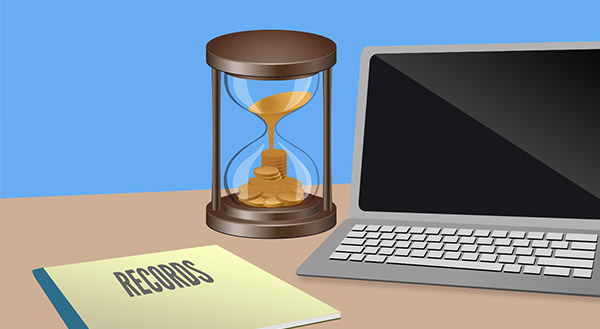 One of a company's biggest and most unpredictably priced expenses is its information technology – IT services. Inadvertent breakdowns can happen quickly and cost a lot of money, as can upgrades that are required and personnel changes that are unplanned.
IT departments are expensive, tough to manage, and difficult to budget for because of these issues.
Managed IT services can help your company save money and reduce the risk of unexpected charges.
It is possible to save money and time by switching to a fixed-period budget. Here's how you can do it:
Eliminating Unnecessary Infrastructure
Multiple gadgets may be necessary before one task can be delivered or shipped in various companies. Invoices, payroll, and digital deliverables are among the most typical causes of data loss. In order to reduce waste and increase productivity, this is usually the first location to search for ways to save costs.
Cloud resources can be used to reduce the amount of clutter in the workplace, rather than increasing the number of devices. Cloud-based technology often adds more power and increases speed to some of the same duties as previously.
Cloud-based services are typically more responsive and accessible to a larger number of people at once than on-premises alternatives. Access to files and services is simplified, which reduces the risk of network congestion.
Internal server costs can be slashed as a result of cloud computing. Eliminating maintenance, security, cooling, and update costs is often the biggest perk for businesses.
Cloud computing can streamline and accelerate your entire operation while also saving you a lot of money.
These savings can be put to use in the most vital areas of the company, where they will have the greatest impact.
Predictability of IT costs
The bad news is inevitable in the IT industry. It's only a matter of time before critical events and system failures occur. System outages of several days or more are not uncommon due to attacks by viruses, malware, hackers, and faulty hardware.
The goal of managed IT services is to prevent problems from occurring in the first place. Keeping an eye on our systems on a regular basis informs us to hardware problems before they become apparent.
Every night, anti-virus, firewall, and security systems are updated to avoid threats and data theft.
Reducing downtime
When your systems are down due to an IT problem, the total cost of repair is usually much higher. When your business's core systems are unavailable, you're losing money and value. The more people you hire, the more money you'll have to spend.
Additionally, the reputation of the company should be taken into account. Relationships can be damaged quickly if services are unavailable when they are most needed. Many projects depend on people like you to make it on time. You may lose customers if your service is unreliable.
No Internal IT Hires
The true cost of employees goes well beyond the compensation they get, as every business owner is well aware. Holiday pay, sick leave, retirement, training, and other perks, as well as lost productivity, all need to be accounted for. Employee salaries and benefits are the single largest expense in any IT department, no matter how small.
All of your IT needs may be taken care of in a single, lower-cost bill thanks to a managed IT solution.
To serve your company, we train and supervise our own employees. You may get the benefits of an IT department while avoiding the costs and supervision of people that aren't directly related to the needs of your customers.
Managed IT Services for your Firm
Despite the fact that IT and services are complicated, expensive, and time-consuming, they don't have to be for your organization. Using managed IT services is a straightforward and cost-effective way to satisfy your needs.
By reducing downtime, securing your business, and monitoring your infrastructure, we can do all of these things without adding any more costs to your business' budget.
Give us a call at (262) 912-6404 today to see if managed IT services are the right fit for your firm.