Is It Time to Switch Managed IT Services Providers?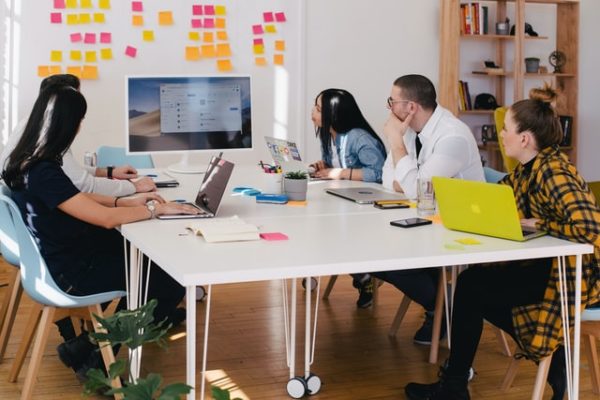 You may be working with a Managed Service Provider (MSP) for the first time or have been with one for a long period of time. Occasionally, businesses adopt a "that's how we've always done it" mentality and refuse to adapt dynamically to changes in the world and technology. Your information technology service solution is far too critical to ignore. You should evaluate your current managed service provider to ensure they are still making the best choices for your business. Your managed service provider (MSP) must be a trusted partner for your business!
Consider the following questions about your current IT provider:
Are they upholding their good name?
If you've been with your MSP for a while, check to see that they're keeping their end of the bargain. If you frequently receive complaints, this is an indication that your MSP is not as good as they claim.
Is it simple to work with the customer service desk?
If you encounter lengthy hold times, constant call transfer, and poor customer service, they are not a good fit for your business. Excellent IT customer service demonstrates empathy and a sense that IT professionals genuinely care about your well-being.
Are they a trusted partner?
If you lack confidence in your MSP's ability to provide you with solid, cost-effective IT solutions, they may be more concerned with your wallet than with the health of your business. You should receive frequent communication from your MSP and receive reliable, predictable invoicing.
Is your MSP a consultant and advisor?
Your MSP should keep you informed of potential issues and communicate with you to ensure your IT solutions remain effective. Your information technology services should be comprehensive while also considering your business's immediate needs and goals.
Is your MSP forthright and transparent in its dealings?
While IT companies frequently use highly technical language to describe their services, your MSP agreement should be completely understandable. You should be able to rely on your MSP to explain the agreement's terms, coverage, and limitations. Your IT MSP should never pressure you into signing up for a service plan that you are unfamiliar with.
Are you satisfied with your current MSP?
MSPs should be dependable and provide the best value for your IT dollar. If they are not meeting your needs, it may be time to look elsewhere.
If you answered no to any of these questions, contact Powerful IT Systems to discuss your IT Service Provider requirements. Allow us to evaluate your current IT strategy to ensure that the IT managed services provider you are currently working with is providing you with the level of respect, services, and value that your business truly deserves. It's not difficult to switch service providers, so let us know how we can assist you!
The best way to get in touch with us is to call us at 262.912.6404 or send an email at info@powerfulitsystems.net